Just click on a photo to get to the online shop to buy it.
We believe in being ok - and so is our merch!
We strongly believe that the production of our merchandise should benefit everybody involved and bring joy to people. Therefore we chose Neutral as our partner for producing sustainable, fair and organic shirts for you to wear. We understand that this comes at a high price with 21€ per Shirt. Please support us in our mission to make this world a better place and not to harm anyone, neither people nor nature, in the process. Feel free to read up on the exact production of the shirts here.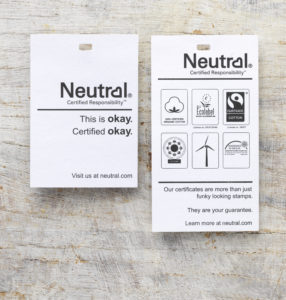 You can stream our music for free all over the internet! Just choose your favorite platform and search for our band name. You can listen to our first album "Heavy Lies the Crown" and our singles "Oceans" and "All Those Moments". If you prefer to get the mp3 or wav files directly from us, we will provide it gladly for a donation of your choosing for our new upcoming single.
Every order gets free stickers and a signed "OCEANS" poster for free. Just DM us on our social media, that you want stickers and/or a poster. If you are interested in the two samplers we're on, just DM us as well. There are many great other bands to discover!