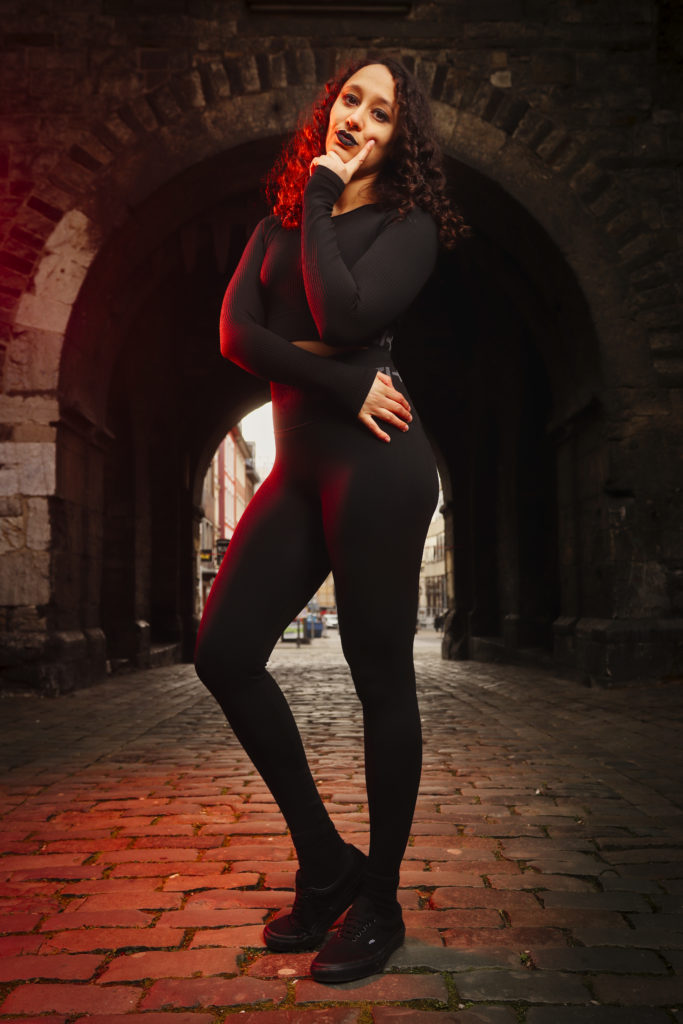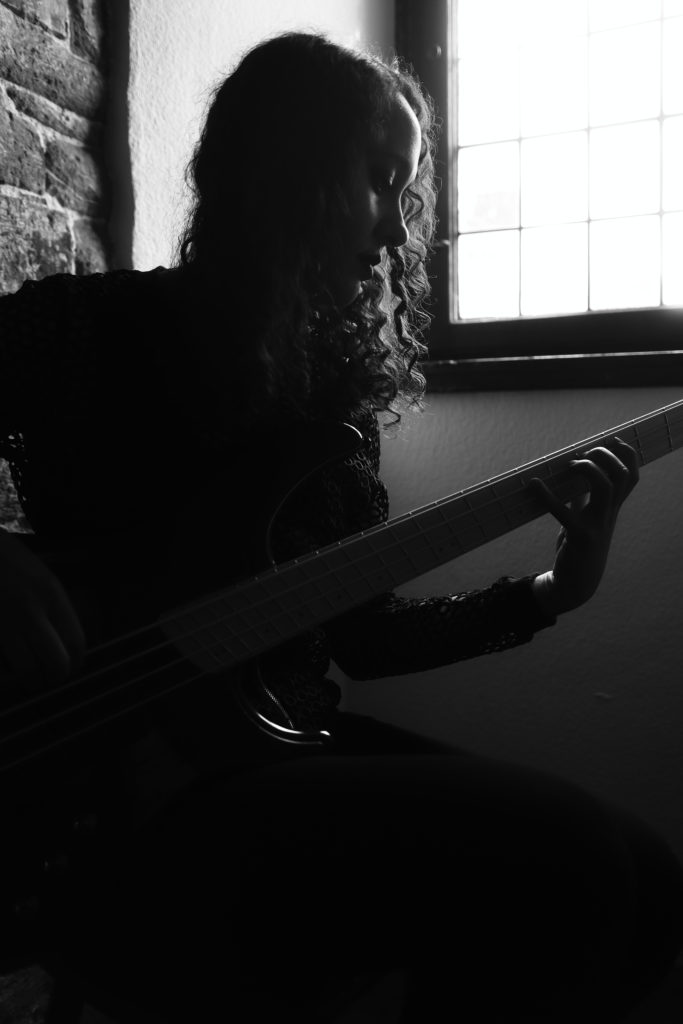 Martha ist Bassistin und Sängerin von Horizis und eines der Gründungsmitglieder. Neben den fancy Bass-Lines schreibt sie Songtexte und macht Vocal-Arrangements.
Neben ihrer klassischen Gesangsausbildung lernt sie seit letztem Jahr auch die metal-typischen Screams, Shouts und Growls von niemand geringerem als Britta Görtz. Sie ist bei Horizis für das Management, Booking, Networking, die Social Media Auftritte und strategische Ausrichtung zuständig. Außerdem betreut sie unseren Sponsoren Berserker Coffee und bestellt Nachschub, bevor alle einschlafen.

Was macht Martha zum Nerd?
Martha ist neben der Musik noch Ingenieurin und ihr wurde das Nerdtum wahrscheinlich mit dem Lego-Technik Baukasten in die Wiege gelegt. Außerdem kann sie an keiner Baustelle vorbeigehen, ohne stehen zu bleiben und wie ein Kleinkind am Bauzaun zu stehen. Ihre Lieblingsserien sind Rick and Morty und Star Trek Discovery.
Relevante Bands:
2018 - heute: Gesang und Bass mit Nerd Metal Band Horizis
2013 - 2016: Gesang und Bass mit Akustik Pop Rock Band: Raffzahn and the Hihis
2006 - 2009: Bass bei Metal Band Solid Movement

Ausbildung:
2021 - heute: Vocal Coaching für Growlen, Shouten und Screamen bei Britta Görtz 2013- heute: Gesangsunterricht bei Sylvia Kottke
2005 - 2009: Bassunterricht bei Bernd Renn † (Kings of Floyd) 2002 - 2005: Chormitglied und Stimmbildung Sängerjugend Solingen (Meisterchor)
1996 - 2007: Musikunterricht, Chöre und Musical-Projekte Freie Waldorfschule Haan-Gruiten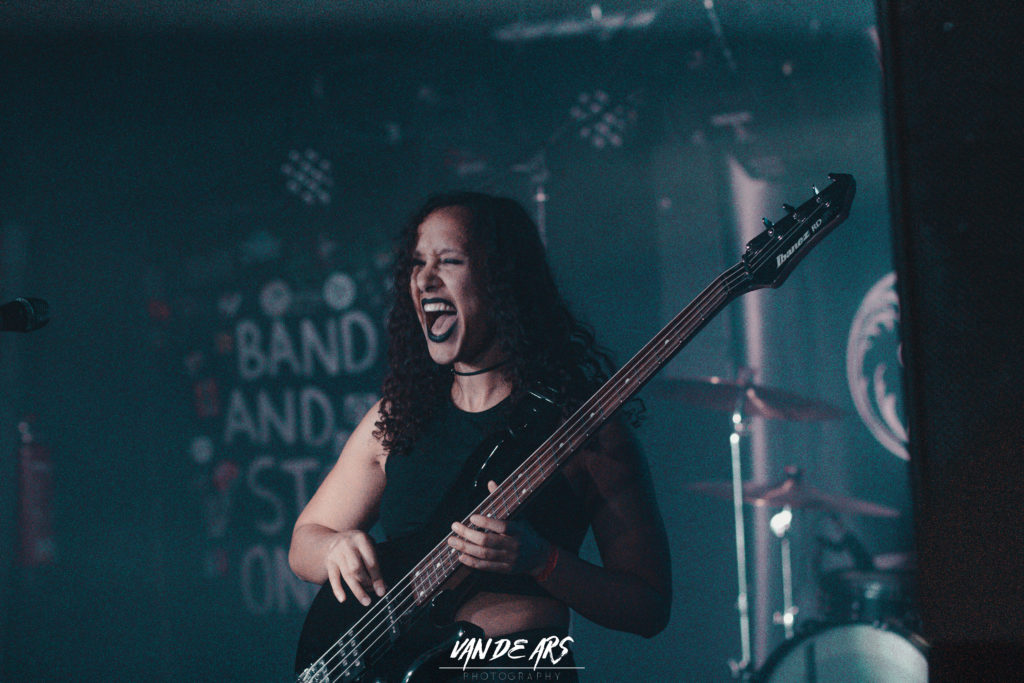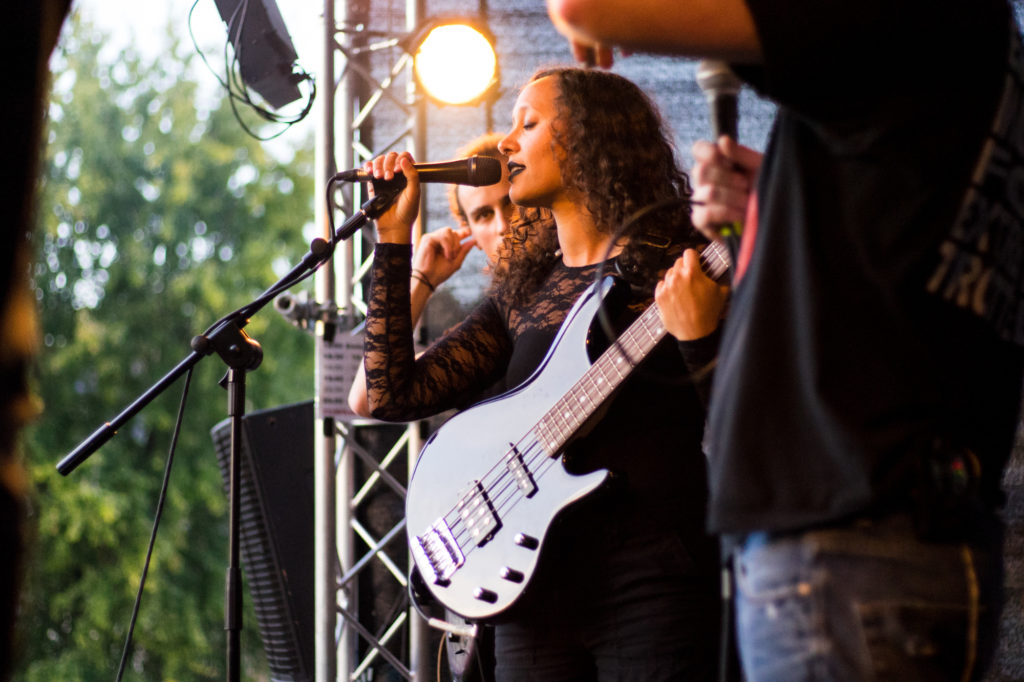 Bässe:
Dingwall NG3
Ibanez Roadgear RD300
Samick Jazz Bass Cyberblue

Live:
MXR M80 Bass DI+
Line 6 Relay G50

Mikrofone:
Sennheiser Evolution e945 (live)
Rode NTA-1 (home recording)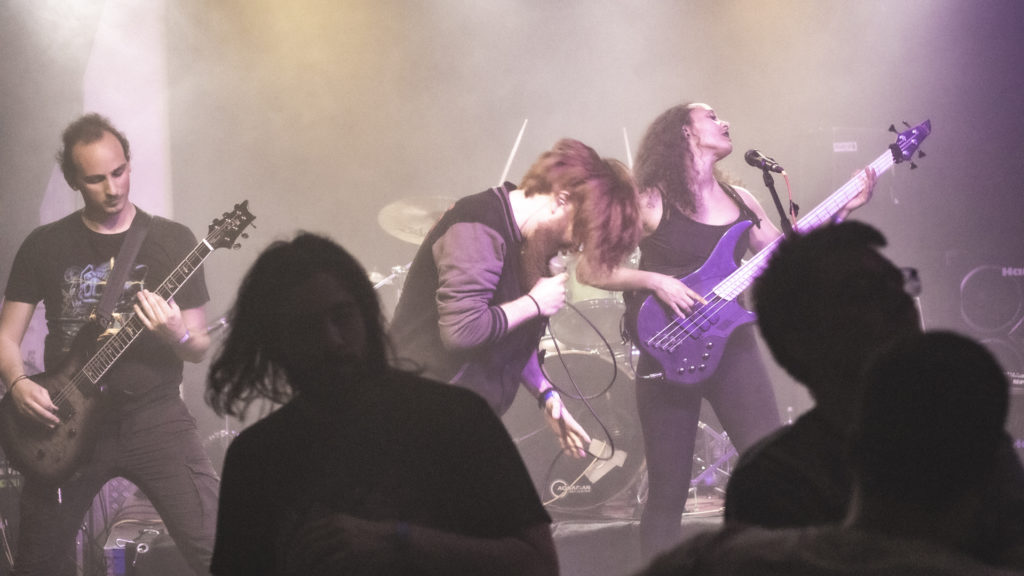 Wenn sie nicht hier ist, ist Martha auch nicht auf dem Sonnendeck, aber sie besucht gerne auch mal andere Podcasts und erzählt über ihre Instrumente Bass und Gesang, von ihren Tätigkeiten in der Band und was sie alles schon so erlebt hat.