HORIZIS - EINE METALBAND WIE EIN MEME
Sechs unterschiedliche Charaktere nehmen ihre Musik ernst aber sich selbst nicht. Horizis machen modernen Metal für das Social Media-Zeitalter und schreiben Songs mit einer Fusion aus epischen Heavy Metal-Riffs, imposanten Orchesterklängen, brutalen Breakdowns und mitreißenden Elektro- und Trance-Parts. Abgerundet wird diese ungewöhnliche Mischung durch eine Kombination aus Mezzosopran-Gesang, mächtigen Screams, Shouts und Growls und trägt den Namen "Nerd Metal". Hinter Horizis stecken sechs Metalfans, die unterschiedlicher nicht sein könnten. Der eine Song, sie alle zu einen, ist Sleepwalking. Als einen der bedeutendsten Songs der Weltstars Bring Me The Horizon ist das entweder eine brillante Idee oder ein zu hoch gegriffener Traum. Die Musik der Briten in dieser Epoche ihres Schaffens zeichnet sich durch simple Songstrukturen und eingängige Melodien aus – klar und übersichtlich. Horizis haben dem Ganzen ihren mit Instrumenten, Sounds, verschiedenen Vocal-Stimmen und "Ear Candy" überladenen Stempel aufgedrückt, ohne dem Song seine tiefe Emotionalität zu nehmen.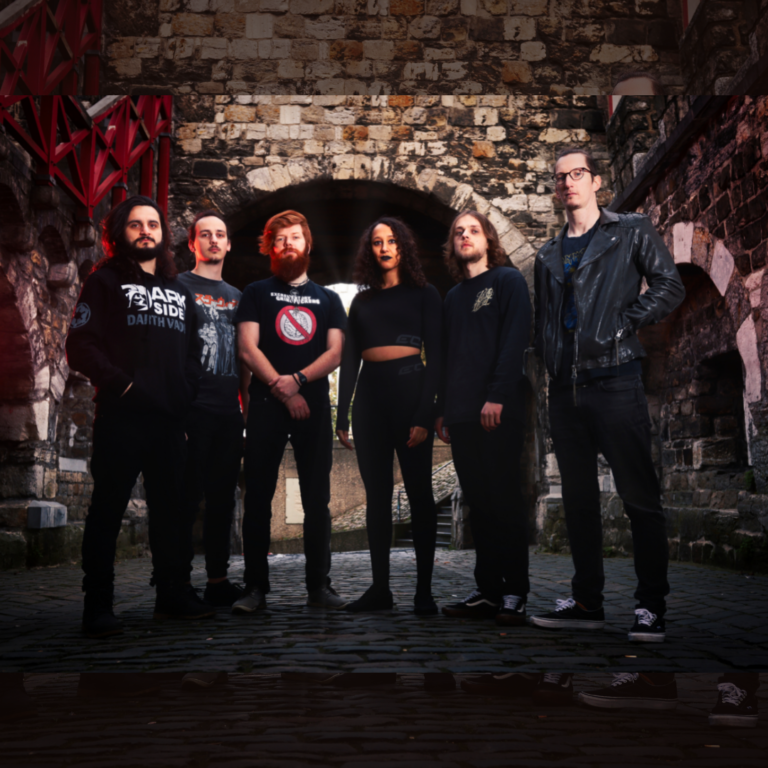 Die Ende 2018 gegründete Band vereint in ihrem Songwriting ein breit gefächertes Interessenspektrum. Auf der Bühne steht die Performance und die Musik im Fokus. Hinter der Bühne unterhalten sie ihre stetig wachsende Fangemeinde von über 5000 Followern mit Videospiel-Streams, Magic Kartenduellen oder auch Dokus über ihre Auftritte und Schabernack aus dem Backstage. Dabei bleibt die Band stets in engem Kontakt mit ihren Fans und konnte alleine auf YouTube bis heute 40.000 Aufrufe ihrer Videos generieren. Nach dem Release ihrer ersten EP "Heavy Lies the Crown" und den Singles "Oceans", " All Those Moments", "Knightfall", "Total Party Kill" und kürzlich "Sleepwalking" über 50 gespielten Shows/Livestreams und knapp 40.000 Streams allein auf Spotify, stehen Horizis in den Startlöchern für die nächste Konzertsaison. Neben der einzigartigen Musik bringt die Band eine energiegeladene Liveshow, moderne, digitale Technik mit Monitoring-Techniker und Tourmanager, Zuverlässigkeit sowie Social Media-Berichterstattung mit.
PRESS KIT & PRESSEARTIKEL